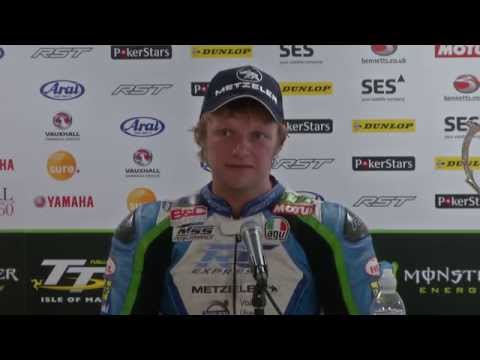 The final day of racing at the Isle of Man TT is usually set by two extremes: the "beginner class" Lightweight TT and the blue-ribbon event, the Senior TT.
The rules for the Bennetts Lightweight TT are pretty simple, bikes with two-cylinders, no bigger than 650cc, and the riders must perform at least one pit stop during the three-lap race.
This means that pit stop strategy is king for the Lightweight riders, and the shuffling of positions adds a bit of drama to the usually tight racing already found on the course.
The man to beat in the Lightweight TT class is Ryan Farquhar, one of the top privateer riders at the TT (if not, the top privateer). Farquhar is responsible for tuning and building many of the top Kawasaki race bikes on the Lightweight TT grid as well, though other brands and builders have started to find competitiveness in the class.
Not to spoil the results for the Senior TT, but Friday would see records drop at the Isle of Man, and we start that trend off first in the Bennetts Lightweight TT.