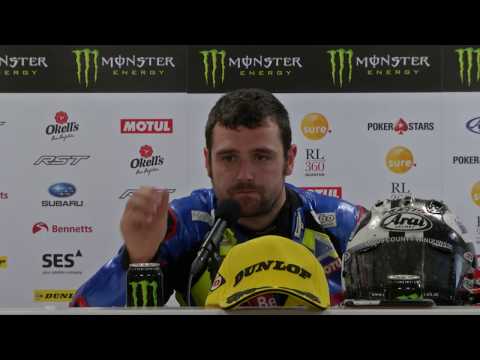 The final race of the 2017 Isle of Man TT, the Pokerstars Senior TT is the competition that every rider wants to win. The "Blue Ribbon" event of race week, the six-lap Senior TT is the crown jewel to the TT fortnight.
Once again, a TT race was framed around two riders: Ian Hutchinson and Michael Dunlop. Hutchinson came into the Senior TT with two race wins on his tally, one from the Superbike TT and one from the Superstock TT.
Riding on the BMW S1000RR, Hutchinson has a race-proven machine under him, and he has been riding in the form of his life. Contrast that with Michael Dunlop, who has been doing the donkey work in developing the new Suzuki GSX-R1000R as a formidable TT racing machine.
Dunlop comes into the Senior TT with only one win – earned during the Supersport TT Race 1 – with the jump to the GSX-R1000R still not panning out like he would have hoped.
With this in mind, we head into the Senior TT – a race, once again, defined by two riders.