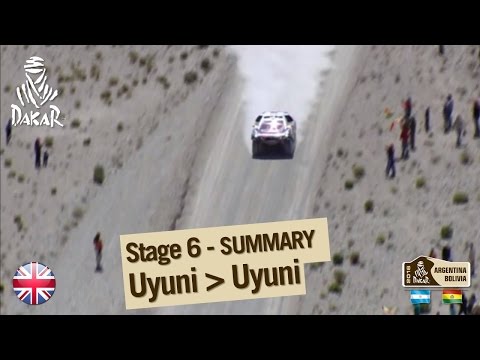 With the marathon stage behind them, the riders took to the long loop around Uyuni today. Stage 6 of the 2016 Dakar Rally brought in more navigational challenges, not to mention a staggering 540km time special.
With over 700km on the day, and a peak altitude of 15,000 feet, this is where the Dakar Rally starts earning its reputation as being the most grueling motorsport on the planet.
The first to show weakness on the day was Joan Barreda, whose Honda CRF450 Rally suffered some sort of mechanical problem, and had to be towed to the finish line by HRC teammate Paolo Ceci. Barreda lost four hours because of the technical setback, which effectively ends his Dakar.