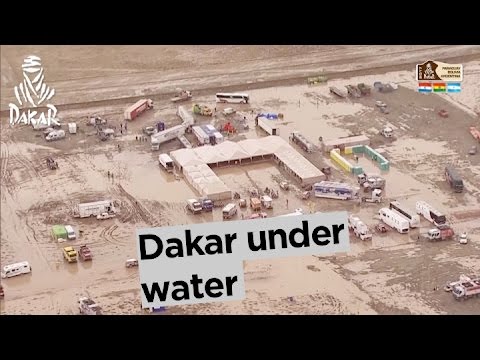 Weather has been pounding drought-stricken Bolivia recently, adding a further difficulty to the 2017 Dakar Rally. After seeing Stage 5 shortened because of the weather, Stage 6 was cancelled outright.
The ASO issued the following statement about the cancellation: "Considering the extreme climatic conditions and that some drivers are still on the stage course, considering that is impossible to bring the vehicles of all participants back to the bivouac and prepare the next stage in the best conditions, and considering that people of the organisation in charge of the reco of tomorrow's stage course informed that the road is unpracticable, the 6th stage (ORURO-LA PAZ) has been cancelled."
Stage 6 was supposed to be the longest day for Dakar competitors, with a planned 527km timed special section. That's obviously no longer the case, with teams instead traveling by road via the liaison route – effectively giving Dakar racers the weekend off, with Sunday already scheduled to be a break from competition.