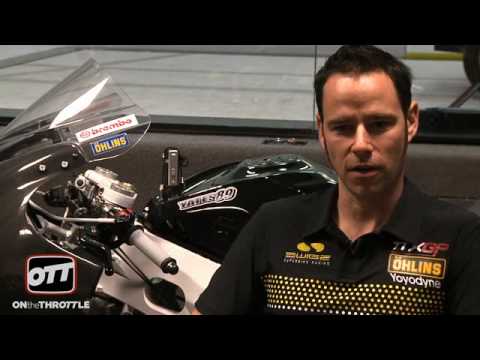 Last week I had a chance to ask Chip Yates some questions over email about the progress of the SWIGZ.COM Pro Racing Electric Superbike program. Chip's responses tell us his team's ambitious performance goals are on track and they are quickly signing on sponsors. SWIGS.COM Pro Racing remains the only electric motorcycle race team to put the cards on the table for 2010 in regards to target performance.
In late 2009, Chip announced he had assembled a team including two MIT grads turned aerospace engineers to develop an electric superbike to compete in the TTXGP race series. The press release mentioned some very impressive and somewhat controversial goals for the SWIGZ.COM bike including the ability to turn AMA SuperSport lap times (GSX-R600) and a KERS system to return braking energy back to the battery.
Since the announcement, the electric motorcycle racing landscape has changed dramatically with the entrance of the FIM e-Power series and the TT Zero race replacing TTXGP at the Isle Of Man. Some races have conflicting schedules that will force teams to choose one event or the other. Chip explains what series the team will run and which they will not. Unfortunately the team is not releasing any of the electric drive specs and vendors yet but some details should be announced next month.
See the full Q&A with Chip Yates after the break.