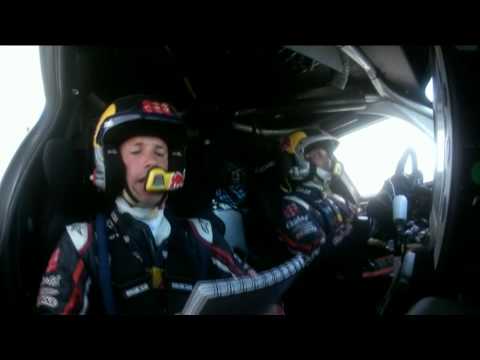 Stage 6 of the 2015 Dakar Rally saw the riders head into Iquique, and while the course was fairly straight-forward, a navigational error at the front of the pack caused a shuffling in the stage's finishing order.
Though first out of the gate, Marc Coma finished the day 7th, after crashing in the early parts of the stage. He was quickly caught by Joan Barreda, whose strategies seems to be sticking close to Coma at all costs, minimizing the KTM rider's ability to gain time on his Honda rival.
This left HRC's Helder Rodrigues who took the stage win, planting another flag for Honda in this year's Dakar. The Japanese manufacturer is proving to be a serious contender in the Dakar Rally, and could upset KTM's dominance of the rally raid event.
"I started out from behind, but I caught up with the riders who were opening the road. They were very quick, but I also had the speed to catch them," said Rodrigues. "I'm pleased with the way it turned out and was very calm until the end. It's rest-day tomorrow, which we really need, to get the energy back and plan next the second week as well as possible. I want to keep attacking and claw back a bit of time in the overall standings."