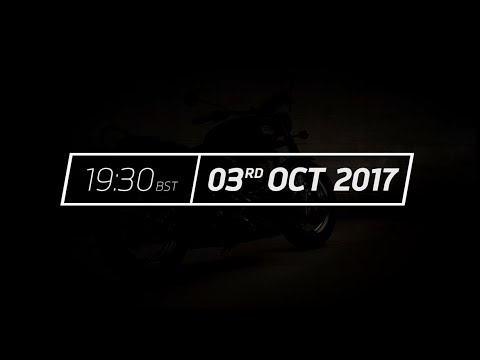 Are you ready for another flavor of Triumph Bonneville? We hope so, because the British marque is teasing a new model: the Triumph Bonneville Speedmaster.
Set to debut on October 3rd, Triumph's social media channels are boasting that the new Speedmaster will have "classic custom style" and "class leading capability" – along with "British attitude" which either means a stiff upper lip, or passive-aggressive social graces…we can't be sure.
In seriousness though, we can assume from the name and attributes that the new Speadmaster will be getting the same liquid-cooled upgrades that we have seen come to the Bonneville line in past few model years, following in the footsteps of the Thruxton and Bobber.