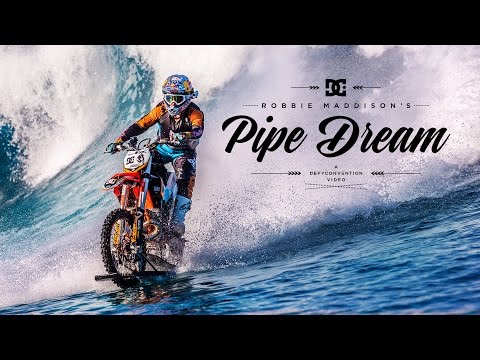 Let's just be clear: this is the coolest thing you will see today. Robbie Maddison is better known for his non-surfing abilities, but after today's video – "Pipe Dream" – by DC Shoes, that might change.
Riding the waves iconic waves of Tahiti (Teahupoo and Papara), Maddison takes his two-stroke KTM where no dirt bike has gone before in French Polynesia.
We are all aware that with enough speed, and motorcycle can hydroplane over small bodies of water, and with some modifications, longer water excursions are possible.
For some reason though, no one ever seemed to think that surfing on a motorcycle could be possible. That is, until now. Seeing is believing, after the jump.