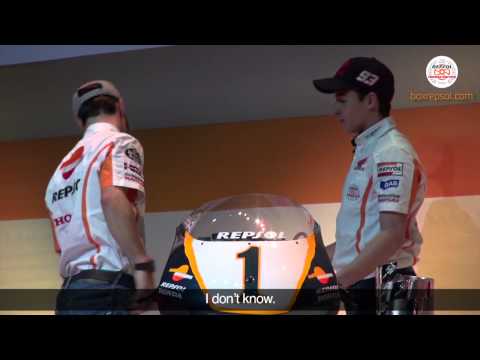 The following is the result of what happens when you put two World Champions in a room full of 500GP / MotoGP World Championship winning machines, and film the interaction.
Having both Marc Marquez and Dani Pedrosa on-hand to kick the tires on bike's like Mick Doohan's NSR500, Rossi's RC211V, and Stoner's RC212V, the two Repsol Honda riders compare and contrast the differences that generations and prodigies create.
It's a pretty candid perspective on some of the most dominant machinery from perhaps the two most qualified critics. Enjoy it after the jump, you might be surprised by what they have to say.