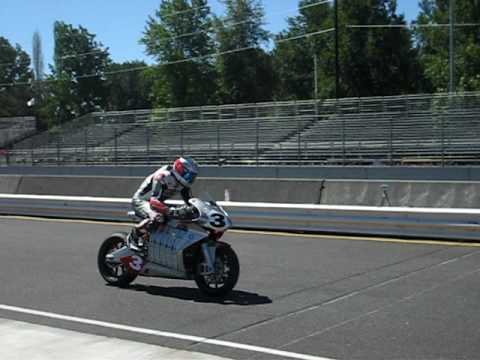 Over the long weekend, Asphalt & Rubber got the chance to swing by Portland International Raceway for MotoCzysz's first track test with the 2010 E1pc electric race bike. It's hard to believe, but this was Michael Czysz's first time riding his creation on the track. The session was prompted by Czysz's need to get ready to race the E1pc at the up-coming e-Power Championship race at Laguna Seca. Czysz had hinted to us several months ago that he might pilot the electric race bike at Seca, and now has confirmed that intention to race the bike himself. .
Getting to tag along during the new E1pc's first actual track test, we got to see how the 2010 MotoCzysz E1pc compared to ICE track bikes while lapping at PIR. Observations, photos, and two videos that prove we need to get a proper camcorder in the A&R office are awaiting you after the jump.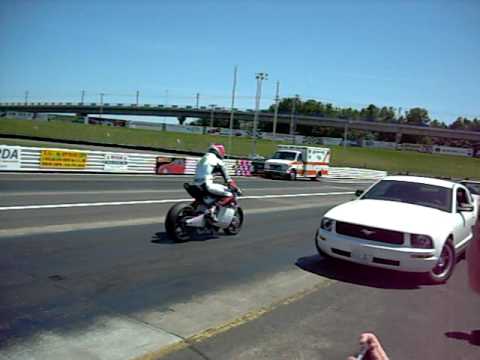 After numerous views of the recent MotoCzysz E1pc dyno pull videos we were left wondering how much of the vicious howl was generated by the dyno and how much was the bike. After all, the all electric MotoCzysz is silent right?
Recent video of the MotoCzysz E1pc testing at Portland International Raceway confirms the sound was all bike. Three clips on YouTube show the bike cornering, decelerating and accelerating very quickly and letting everyone know about it. It seems the only surprise left from the Czysz crew before the June 12 TTXGP is the race bodywork.