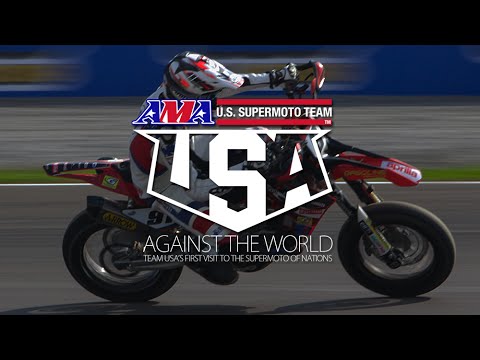 Three American racers made the trek to the Circuito San Martino Del Lago in Cremona, Italy earlier this year, representing the United States of America, for the first time, at the FIM Supermoto of Nations event. Racing for the Red, White, & Blue were Johnny Lewis, Monte Frank, and Gage McAllister, along with Team Manager Jay Klinger.
Team USA finished 15th overall in the event, with Gage McAllister grabbing one Top 10 finish (a 9th), while Team France won the competition outright, with two race wins to their name in the three races.
Putting together a short-ish video of the team's journey to Italy and competition there, you can watch Team USA's efforts at the Supermoto of Nations, after the jump. America is seeing a resurgence in supermoto racing, hopefully this won't be the last time our country competes at the Supermoto of Nations.