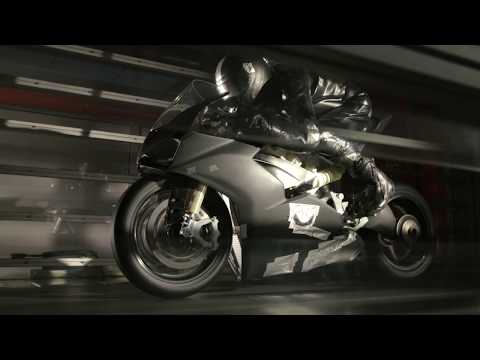 At the beginning of this month, Ducati posted a promo video for its new Panigale V4 superbike. The video shows the new machine testing in a wind tunnel, touting the tagline that the motorcycle was "shaped by the wind."
Surely this access to a high-speed wind tunnel for development purposes is the byproduct and one of the benefits of Ducati being part of the Volkswagen Group.
Though, computational fluid dynamics (CFD) has all but made wind tunnels obsolete, making such things more of a show of engineering, and thus marketing. We digress.
What is of note though in this video, however, beyond the interesting glimpses of Ducati's physical fluidic analysis, is that it is a glimpse at one of the Panigale V4's very early designs.