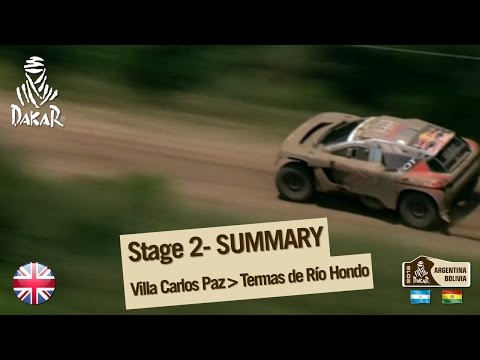 Racing almost 800km from Villa Carlos Paz to Termas de Río Hondo, Monday marked the first earnest day of racing in the 2016 Dakar Rally, after the timed section of Stage 1 had to be canceled because of the incredibly weather at play in Argentina.
This doesn't mean Monday was without weather though, as the special section was trimmed from 450km to 354km, because track conditions had deteriorated after Sunday's thunderstorms.
That slight respite proved to be a boon for Red Bull KTM Factory Racing's Toby Price, as the Australian took the first Stage win of The Dakar. Price finished just 20 seconds ahead of Husqvarna's Ruben Faria, lining up a duel that is likely to be a major part of this year's edition of The Dakar.
While KTM might be without Marc Coma and Cyril Despres, both riders now having retired from two-wheel racing, KTM has a strong showing so far in 2016, with Stefan Svitko of Slovakia rounding out the podium, third in Stage 2, though he carries a one-minute penalty from the day.